During the First World War, when the soldiers received the military lanterns urgently produced by the Coleman Company and officially designated as a necessity for combat readiness, they should not have imagined that the camp lanterns in the future world would unfold to us in such a variety of forms. Of course, the "magic lamp" that can accompany us through the long night is not only Coleman, Barebones and Snow Peak.
The camping lights I will talk about today have a wide user base very early, and they are the "explosive" camping lights around you when camping.
TOP 1 : Lighthouse Micro Flash
Although Goal Zero from Utah, USA has not made much waves in China, its lighting appliances can be regarded as super popular phenomenal products in Japan and the United States. The brand started with a sense of social responsibility. In 2007, when founder Robert Workman participated in non-profit public welfare activities in Congo, he was surprised by the extreme lack of power supply and lighting equipment in the local area. He returned to China and founded the Goal Zero brand, dedicated to helping people improve the lighting environment.
After experiencing the tedious moving camping, we will inevitably want to do some subtraction in the weight of the equipment, so lightweight equipment has also become a new trend in the current camping circle. Standing out from many mini camping lights, even with serious out-of-stock and price speculation in the market, this Lighthouse Micro Flash product from Goal Zero is called the best lightweight camping light. How strong is it?
As a major manufacturer's product, I don't want to go into too much detail in terms of performance. If you want to make the most of this camping light, having countless third-party peripherals is one of the biggest reasons to buy it. Whether it's a lampshade, sticker or magnetic attraction, camping fans have long played it with various accessories. Naturally, there are its fans in China. Hardmade, a functional package brand, produced a double-layer X-Pac lampshade product for it this year.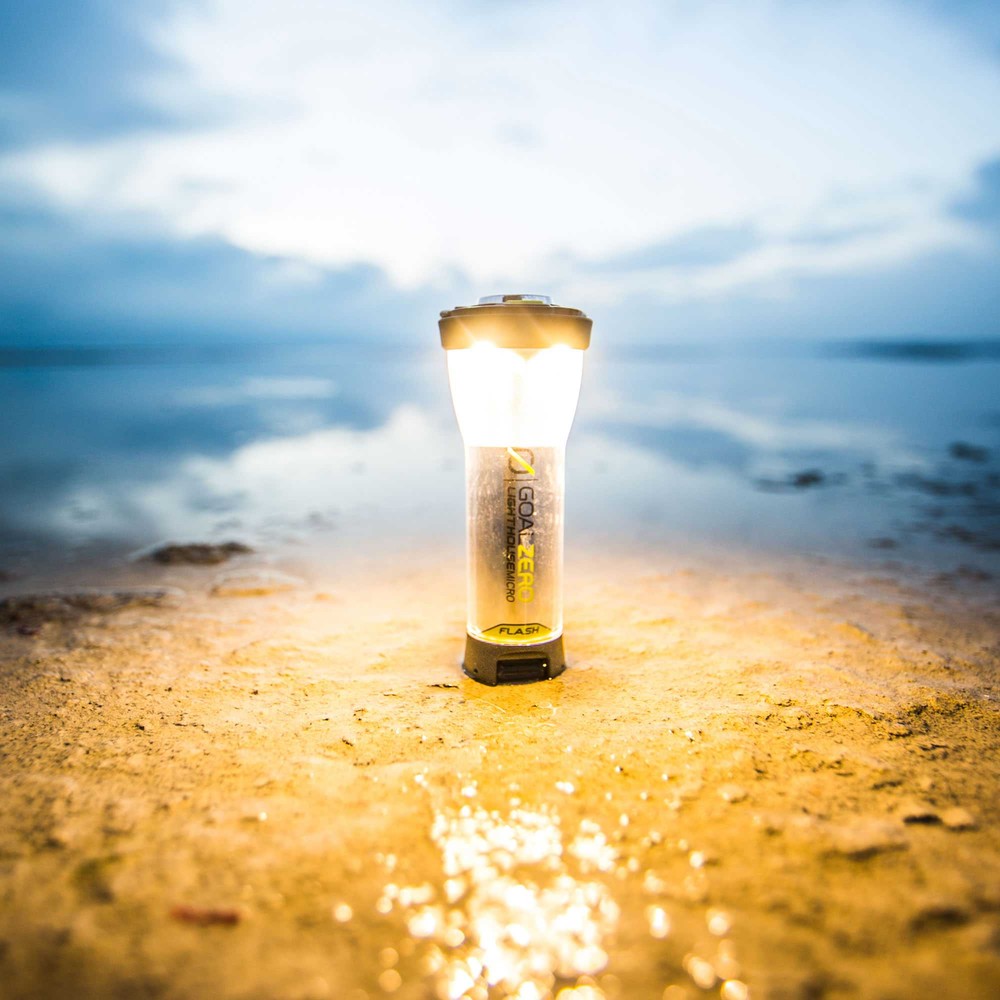 TOP 2 : ML6 lantern
Born in 1994, Ledlenser, a German lighting brand with more than 100 innovative patents, has already won several design awards such as the "Red Dot Design Award" and "IF Design Award". Its ML4 (mini) and ML6 (flagship) Led lighting products for camping scenes have also been praised by everyone for "strong functions and excellent workmanship".
Of course this is just one of the icing on the cake features of the ML6. The ML6 with red light mode turned on is very suitable for use in quiet environments such as stargazing and night chat. Then embellished with breathing mode, it is definitely a good helper to create an atmosphere. Most importantly, red lights do not attract mosquitoes.
Camping lamp enthusiasts will definitely add light into their consideration. Ledlenser's patented technology Micro-Prism can effectively reduce afterimages, allowing ML6's Led lamps to play 100% of their effectiveness, similar to the concept of shadowless lamps in operating rooms.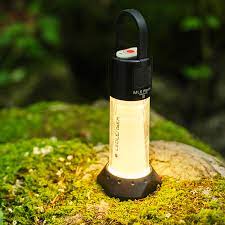 TOP 3 : M320 glass lantern
Inconvenient to carry, cumbersome to operate and expensive, it is not a problem in the eyes of gasification lamp enthusiasts. Beauty is justice. With its classic nostalgic shape and the historical story behind it, it is hard not to see it in every camping event.
For example, Petromax and Coleman are camp lighting suppliers with hundreds of years of history. It is also convenient for us to use gas lighting products with strong retro feelings when the Led lighting technology is mature. At the same time, various types of Vintage gas lamp brands also surfaced again with this retro camping trend.
Founded in 1897, Vapalux, formerly known as Willis & Bates, is a British lighting brand that grew up in the context of two world wars. In its history of ups and downs, it has also intersected with similar brands in continental Europe such as Petromax and Tilley. The best-selling M320 model under its name has also become one of the representative works of British military lamps in the public with its classic "Army Green" military green retro appearance.
In 2010, when the British army began to fully use battery-based camping lights, the cooperation between Vapalux and the military for more than 60 years finally came to an end. Its manufacturing and sales were also fully transferred to a South Korean company. Thanks to this, we can now buy new packaged, M320 gas lamps made in Korea to satisfy our British camping feelings.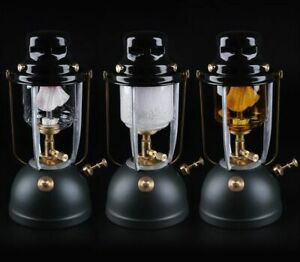 TOP 4 : Original Candle Lantern
UCO, which has been producing camping tools since 1971, has expanded its business to matches, outdoor kitchen utensils, and incinerators. But when it comes to its famous masterpiece, the insider will blurt out the name of his classic candle lamp Original Candle Lantern.
It is only the size of a palm, weighs 75g, and has an aluminum retro-style casing. It is quite an interesting experience to experience the long-awaited candle-lighting process in the wild. At the same time, the candle accessories sold by UCO also have mosquito repellent options, and fat people like Xiaobian will definitely buy them with peace of mind.
One more thing, I saw someone on the Internet saying that the top of the UCO lamp is easy to burn when it burns. In fact, thinking in another direction, if we put the coffee cup holder on the top of the lamp for heat preservation, will it also take advantage of the inherent advantages of the candle lamp.
The brightness of the UCO candle light cannot be used as the main light, and it is the most suitable role to hang it outside the tent as an ambient light. The 9-hour usage time is enough to ensure continuous lighting from night to early morning.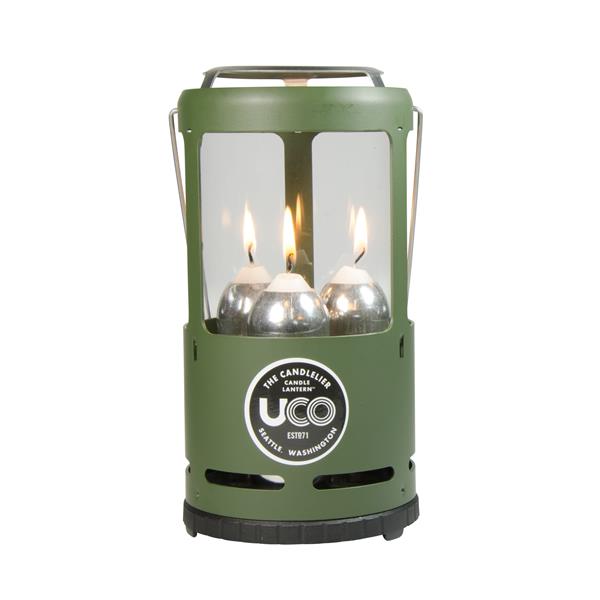 TOP 5 : Sphelar lantern
Now that it's getting harder and harder for me to see the boundaries between camping and home products, camping and living have been combined into one and the same theme in a sense. If you bring Sphelar's lamps to the bedroom, desk, or outdoors, it seems that you can find a reasonable placement space for it.
The new work of Sphelar lantern published in the full page of Go Out magazine can be regarded as a mature work in the true sense of the brand. With the spherical solar cell at the bottom absorbing the light source, it can also provide 4 hours of continuous light in the field. Not only does it have an hourglass-shaped design, but it can also be lit by turning it over like an hourglass when in use.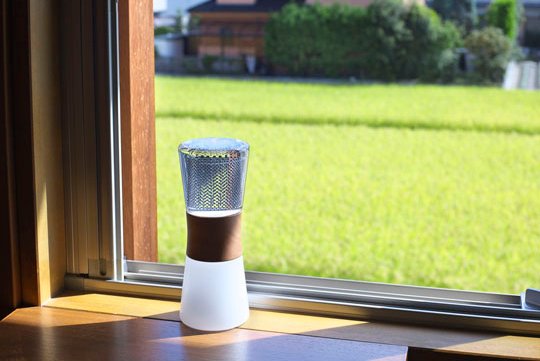 TOP 6 : 38 explore Lantern
In a grand joint venture between the mountain brand Gripswany and a local Japanese camping unit last year, we have been amazed by the unique ingenuity and exquisite appearance of 38explore products. For some advanced players, such unpopular niche brands can obviously add more richness to camping gameplay.
Different from the relatively low production threshold of clothing products, when people buy camping lamps, most of them still choose lighting brands with a long history and classic products to endorse.
Goal Zero's mini camp light has become one of the standard camping "toys" for foreign enthusiasts due to its diverse modular accessories, and 38explore is for the exclusive purpose of Goal Zero Lighthouse Micro peripheral products. Note that it is only for this model. The resulting niche lighting brand.
And the magnetic base with screw holes like this can be connected with various Lighthouse Micro modular products, which can be said to be the basic operation in 38explore brainstorming.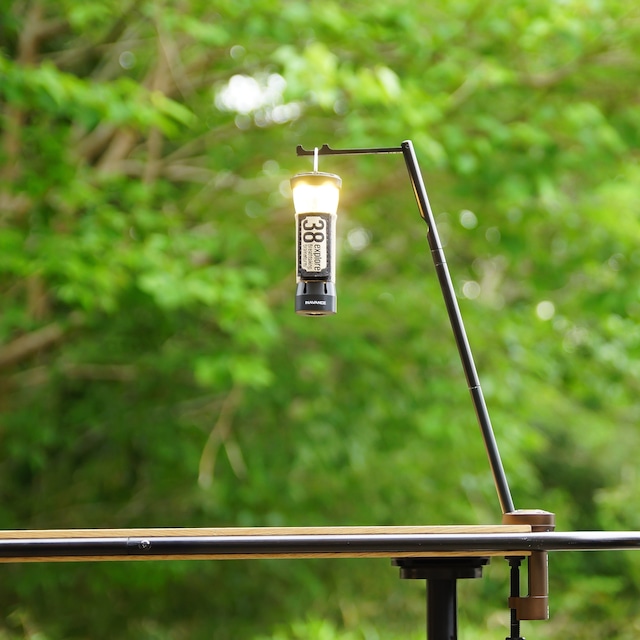 The camping lamps in this issue will be introduced here , the fun of playing with lamps, have you got them now?